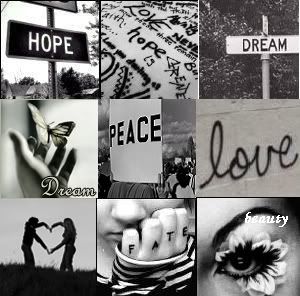 I love to go surfing every morning.... blog surfing that is. I love to find sites that reinforce positive spiritual practices. Over the long weekend I found Christine Kane's site,
http://christinekane.com/blog/,
...She suggests, instead of resolutions, that each new year we select a "Word of the Year".... I think it's a GREAT idea!
I remember leading groups over the years, right around the turn of the year.... one of my favorite processes was "I am the one who....." and we would finish the statement with what we wanted to experience in the new year.
Selecting one word is an interesting concept. But I keep switching! I liked "peaceful" "organized".. but the one that sticks with me is "breakout".... I believe this will be the year I breakout of several patterns of the past... We'll see if I stick with that one by choice time, Jan 1st.
And January 1st will be fabulous because my friend, now partner, Carol Daly
http://caroldaly.com/
and I will be co-leading a "First Day" celebration.... more about that in future posts.
So, I'm sure Christine wouldn't mind, but here are just a few of the words she suggested to jump start the important choice making:
Compassion
Delight
Generosity
Effortlessness
Wealth
Gratitude
Abundance
Creativity
Willingness
Change
Growth
Freedom
Mastery
Kindness
Health
Presence
Acceptance
Courage
Confidence
Self-Love
Hmmm.... so many choices! Post a comment and put it out to the Universe... what is your word for 2009 (don't worry, you have 28 days to change it!)
Have a lovely Fall Day!